Amy Ewing, the author of the Black Key series, is gearing up to release a new series! We have a cover, a release date, and a brief synopsis, and I can't wait. I really enjoyed the Black Key series and have faith that this will be an intriguing new series. Also, it's a duology and I love that. Too many trilogies, not enough duologies.
Alright, so here's what we know.
The Cerulean is the first book in an as of yet untitled duology by Amy Ewing. The Cerulean is scheduled for release on February 5th, 2019 by HarperTeen. Here's the cover, which is gorgeous: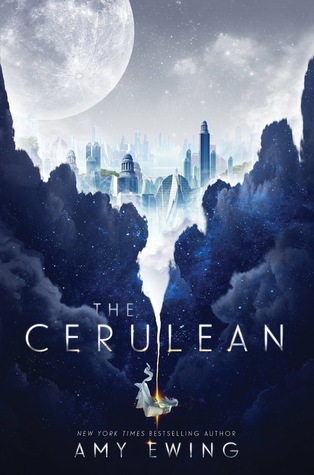 Here's some of the facts of the duology that Ewing tweeted out!
The Cerulean society is basically a sapphic utopia: all female, all gay, extremely harmonious
The Cerulean fall in love in threes. A family structure consists of three mothers and one daughter.
The book has 4 POVS from the 3rd person.
And here's a longer synopsis, again from Ewing's twitter
"Sera Lighthaven has always felt as if she didn't quite belong among her people, the Cerulean, who live in the City Above the Sky. She is curious about everything—especially the planet that her City is magically tethered to—and can't stop questioning things…Sera has always longed for the day when the tether will finally break and the Cerulean can move to a new planet. But when Sera is chosen as the sacrifice to break the tether, she feels betrayed by everything in which she'd been taught to trust.In order to save her City, Sera must end her own life. But something goes wrong, and Sera survives, ending up on the planet below in a country called Kaolin. Sera has heard tales about the dangerous humans who live here, and she quickly learns that these dangers were not just stories. Meanwhile, back in the City, all is not what it seems, and the life of every Cerulean may be in danger if Sera is not able to find a way home."